LINK UP!
Linking up the Family of God to better serve and connect one another in the Body of Christ.
Click on the links below and check out their services or ministries.
Healthy Body Bakery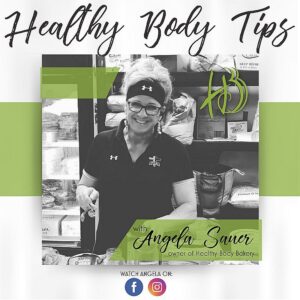 Click on link above where you will find many varieties of healthy food, desserts and wonderful atmosphere unlike the "average" bakery shops because this one is much more because it's about your health inside out! Check it out! 
Proclaiming Justice to The Nations PJTN    
Click on above link to connect to PJTN. 
Their mission: "To educate Christians about their Biblical responsibility to stand with their Jewish brethren and Israel against the "new" anti-Semitism."
Greg Crawford THE Base
Click above link to connect to Greg Crawford & The Base.
Spiritual Father, Revelatory Teacher & Apostle
Dr. Sandy Powell of PowerHouse Ministries
Click above link to connect to PowerHouse Ministries 
and Dr. Sandy Powell Apostolic Prophet & Worshiper  

Vacation Homes Nashville TN Jack & Lee Brown
Click on above link to connect to get a wonderful place to stay.
About: a retired couple from the busy corporate world who love meeting people from all over the world, providing them with good ole southern hospitality. Our vacation home rentals provide us with that opportunity.
CHM Christian Healthcare Ministries
Click on the link above for healthcare that is a viable option in lieu of the current healthcare system.
Also we firmly believe it giving a "hand up" to help others in need we have a link here for KY local food banks to help support. Blessings! Click below on the CFB link!