JOEL 2 The "1776" Army of the LORD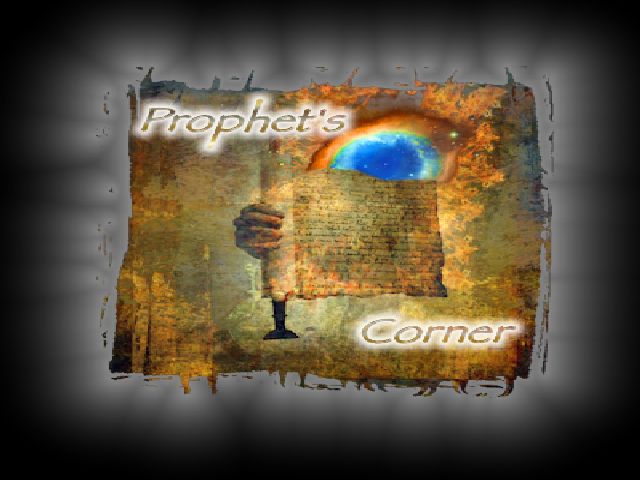 I had a dream last night, quite extensive and forth-telling. When I arose I knew that today Saturday was supposed to be "sunny" yet, it had rained and though the sun has appeared it still looks like "autumn rain". I pondered this.
In the dream I had last night I heard "the waters must rise" and I took a hose and filled it up past the flood stage marker but not past the ground level as I was led. Then I was led to a farm outside of town (away from the busyness of life in other words) and there was a lake and a little boy UNDER the water sitting with a young beaver in his hand as a friendly sea creature (kind of looked like a sea horse) was pecking on the nose of the beaver to show friendship.
I was led to many passages of scripture pertaining to the many aspects of this dream but in this part, which is a culmination of the dream- I was led to this passage in Joel 2~
""Surely the Lord has done great things!21  Don't be afraid, O land. Be glad now and rejoice,  for the Lord has done great things. 22 Don't be afraid, you animals of the field, for the wilderness pastures will soon be green. The trees will again be filled with fruit; fig trees and grapevines will be loaded down once more. 23 Rejoice, you people of Jerusalem!  Rejoice in the Lord your God! For the rain he sends demonstrates his faithfulness.  Once more the autumn rains will come,  as well as the rains of spring. 24 The threshing floors will again be piled high with grain,  and the presses will overflow with new wine and olive oil. 25 The Lord says, 'I will give you back what you lost  to the swarming locusts, the hopping locusts, the stripping locusts, and the cutting locusts.[d]  It was I who sent this great destroying army against you. 26 Once again you will have all the food you want, and you will praise the Lord your God, who does these miracles for you.  Never again will my people be disgraced.  27 Then you will know that I am among my people Israel, that I am the Lord your God, and there is no other.  Never again will my people be disgraced.
The Lord's Promise of His Spirit
28 [e]"Then, after doing all those things, I will pour out my Spirit upon all people. Your sons and daughters will prophesy.  Your old men will dream dreams,  and your young men will see visions. 29 In those days I will pour out my Spirit  even on servants—men and women alike. 30 And I will cause wonders in the heavens and on the earth—  blood and fire and columns of smoke. 31 The sun will become dark,  and the moon will turn blood red  before that great and terrible[f] day of the Lord arrives.  32 But everyone who calls on the name of the Lord will be saved, for some on Mount Zion in Jerusalem will escape,  just as the Lord has said.  These will be among the survivors  whom the Lord has called."
Other part of dream;
I was observing as two young women climbed out of a window and went forth into places I was not sure they should go but not judging them, but rather observing what was taking place. I ended up climbing out of the window as well.
I sense in my spirit that this was the portion of Joel 2 that reads:
"9 They swarm over the city  and run along its walls. They enter all the houses, climbing like thieves through the windows."
Who are "they"?  The 1776 Army of the LORD
Which brings me to the first part of the dream:
I saw soldiers marching with uniforms on that appeared to look like those of 1776 era. They were very resolute and even fierce. This other group I could hear or see in the spirit what was meant by what was said when someone said march in among them and I sensed German or a Nazi type mentality like that of what all took place prior to holocaust and how they infiltrated society even military. The thinking they wanted to project was circular but the Patriots were marching linear. I looked up the meaning of both of those thought processes and circular is basically all encompassing, a very socialistic type outlook and linear was staying the course step upon step I had heard "precept upon precept". NOW circles are not bad, God has  a way of thinking that is a kind of circular thinking but not in the way this was meant. I say that because the wheels that are in Heaven are circular at the same time, GOD is also linear, line upon line and precept upon precept. BUT in this dream circular meant something sinister whereas linear was straightforward and resolute in right ways and of justice.
THEY? Joel 2:1-8
"1 Sound the trumpet in Jerusalem[a]! Raise the alarm on my holy mountain! Let everyone tremble in fear because the day of the Lord is upon us. 2 It is a day of darkness and gloom, a day of thick clouds and deep blackness. Suddenly, like dawn spreading across the mountains, a great and mighty army appears. Nothing like it has been seen before or will ever be seen again. 3 Fire burns in front of them, and flames follow after them. Ahead of them the land lies as beautiful as the Garden of Eden. Behind them is nothing but desolation; not one thing escapes. 4 They look like horses; they charge forward like warhorses.[b]5 Look at them as they leap along the mountaintops. Listen to the noise they make—like the rumbling of chariots,  like the roar of fire sweeping across a field of stubble, or like a mighty army moving into battle. 6 Fear grips all the people; every face grows pale with terror. 7 The attackers march like warriors and scale city walls like soldiers. Straight forward they march, never breaking rank. 8 They never jostle each other; each moves in exactly the right position. They break through defenses without missing a step."
 THEY are mentioned in verse…. "11 The Lord is at the head of the column. He leads them with a shout. This is his mighty army, and they follow his orders.  The day of the Lord is an awesome, terrible thing. Who can possibly survive?"  And, THIS army is known as Ekklesia but not just the government but rather more than that as its written in I Peter 2:9-10 : 9 But you are a chosen generation, a royal priesthood, a holy nation, His own special people, that you may proclaim the praises/goodness of Him who called you out of darkness into His marvelous light; 10 who once were not a people but are now the people of God, who had not obtained mercy but now have obtained mercy."
But what about the "1776" of the dream? I know that makes most of us go straight to the whole patriot thing but I believe its much more as I was led to these passages that seem to tie all of this in from the dream and other passages.
Psalms 17
"1 Listen to me, Lord. Hear the passionate prayer of this honest man. My cause is just and my need is real. I've done what's right and my lips speak truth. 2 Examine and exonerate me. Vindicate me and show the world I'm innocent. 3 For in a visitation of the night you inspected my heart and refined my soul in fire  until nothing vile was found in me.  I will not sin with my words. 4 Following your word has kept me from wrong.  Your ways have molded my footsteps, keeping me from going down the paths of the violent. 5 My steps follow in the tracks of your chariot wheels, always staying in their path, never straying from your way. 6 You will answer me, God; I know you always will. Hear my words like you always do as you listen to my every prayer.7 Magnify the marvels of your mercy to all who seek you.[b] You are the loving Savior of all who turn aside to hide themselves in you. 8 Protect me from harm; keep an eye on me as you would a child[c] who is reflected in the twinkling of your eye. Yes, hide me within the shelter of your embrace, under your outstretched wings.[d] 9 Protect me there from all my foes. For there are many who surround my soul to completely destroy me. 10 They are pitiless, heartless—hard as nails, swollen with pride and filled with arrogance! 11 See how they close in on me,  waiting for the chance to throw me to the ground.[e] 12 They're like lions eager to tear me apart, like young and fearless lions lurking in secret,  so ferocious and cruel—ready to rip me to shreds. 13 Arise, God, and confront them!  Challenge them with your might![f] Free me from their clutches and rescue me from their rage. 14 Throw them down to the ground, those who live for only this life on earth. Thrust them out of their prosperity and into their portion in eternity, leaving their wealth and wickedness behind! 15 As for me, because I am innocent, I will see[g] your face until I see you for who you really are. I will be satisfied in an awakening of your likeness in me!"
 Psalms 76 
"God is well known in the land of Judah. He is famous throughout Israel, 2 making his home in Jerusalem,[a] living here on Mount Zion. 3 That's where he smashes every weapon of war that comes against him. That's where he uses the broken arrows as kindling for his mighty bonfire. Pause in his presence 4 God, you are so resplendent and radiant![b] Your majesty shines from your everlasting mountain. Nothing could be compared to you in glory!  5 Even the mightiest of men have been paralyzed by your presence. They were so stunned and lifeless, not even the strongest one could lift a hand. 6 When Jacob's God roared his rebuke, soldiers and their steeds all fell to the ground, stunned and lying still. 7 No wonder you are greatly feared! You are the awe-inspiring God! For who could ever stand before your face when your fierce anger burns and live to tell about it. 8 As the earth itself holds its breath in awe before you, judgment is decreed from heaven. 9 You arise to punish evil and defend the gentle upon the earth. Pause in his presence 10 You have power to transform man's futile anger into praise.[c] The fury of your enemies only causes your fame to increase.[d] 11 So you'd better keep every promise you've ever made to the Awesome One, Yahweh! Let all people bring their extravagant gifts to him alone. 12 He is famous for breaking the spirit of the powers that be. And the kings of the earth will know him as the Fearsome One!"
Beloved~ this is where this is heading and to purify us in places we are not yet purified because GOD IS the Author of our faith! Purify us to make us IN Their image, their likeness as in the beginning! But those whom this will happen are already "born again"! Receive JESUS!  However, GOD may just surprise all and allow JESUS to appear to many unannounced to see if they WILL receive Him and many will! HE is THE SOVEREIGN LIVING GOD after all and can do as HE pleases, let's NOT forget that!! This is all in the scriptures! His written prophecies are coming to pass quickly folks…. pay attention! HIS KINGDOM IS COMING and HIS WILL…. make no mistake… WILL BE DONE! HERE… on earth AS it is in Heaven! HALLELUJAH! WOO HOO AMEN!!!!
Much love & many blessings to all~
Rev. Lori Lynn